Wood Destroying Organisms
Fungus, Drywood and Subterranean Termites, etc.
Live Animal Trappings
Opossums, Skunks, Raccoons
Bee Trapping and Removal
Bee Emergency, Bee Hive Removals, Bee Swarm Trappings
Insect Control
Ants, Roaches, Spiders, Bedbugs, Fleas, Ticks, Other General Pests
Environmental Services
Ants, Roaches, Crickets, Pantry Pests, Wasps, Rats, Mic
Stinging Insects
Wasps, Hornets, Bees
Rodent Control
Rats, Mice, Opossums, Skunks, Raccoon
Bird Control
Pigeons, Sparrows, etc.
"There's no substitute for Quality"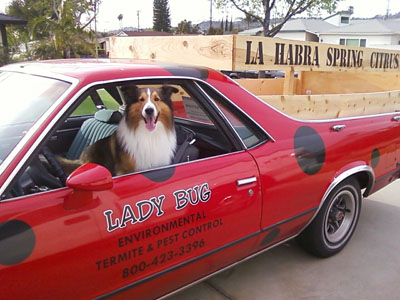 With over 40 years of experience Lady Bugs has the knowledge to deal with all of your pest, rodent, bee & termite needs.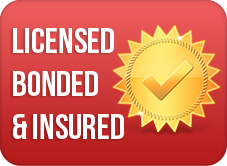 Common Pests Control Services
Ladybugs Termite & Pest Control is committed to meeting all your pest control needs. Unlike most large companies, we form real partnerships with our clients, instead of just processing them to get the job done in order to quickly move to the next one.
We understand that keeping your home pest-free can feel like a full time job, but that's why we're here! Whatever infestation you're battling, despite the size, we can conquer any problem you're in countering. We take care of all the hard work for you.
When you call Ladybugs Termite & Pest Control it's a name you can trust. We were awarded Small Business of the Year by the state of California. We have received Business of the Year from the La Habra & Whittier Chamber of Commerce. We are active in the communities we serve by volunteering countless hours.
* We serve on the Board of Directors for La Habra Meals on Wheels.
* Our Marketing Director is an Ambassador for the Whittier Chamber of Commerce.
* We serve on the Committee for the Annual La Habra's Prayer Breakfast.
* Lady Bugs Termite & Pest Control continues to support a number of non- profit organizations.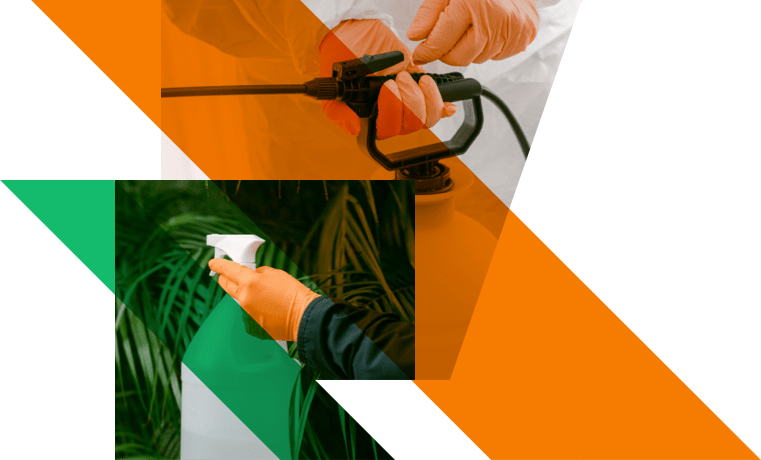 We love helping out comunity when ever we can. If you need our help, just give us a call and if we can we will.
Keller Williams Red Day
Benefiting Veterans and was held in Whittier. Lady Bug donated pest & termite services to 4 veterans in need.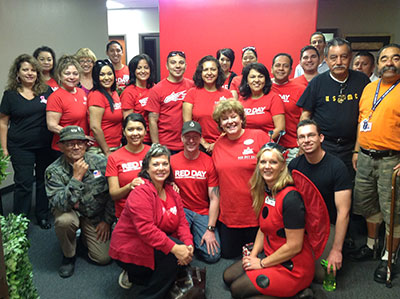 Citrus Fair 2012
Fair was held in La Habra we donated our time to help with the mascots & the stage entertainment.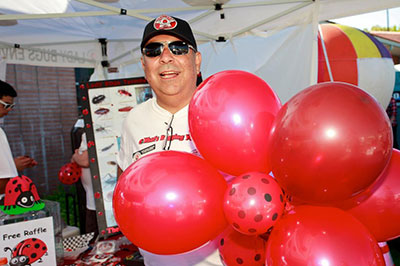 Lady Bugs has come to our home three times standing behind there guarantee and even showed love above that. If your ants have over stayed their visit give them a call and ask for Robert!
We live in La Habra but I am sure they have a wide reach around the County and should be your go-to for pest control. Thanks again Lady Bug!
I recently did termite inspection on my town home.
Inspector came right in time and was very polite
After doing the inspection, he told me that my house was free of termite and congratulated me.
He was honest and good to work with. I recommend the company.
The warranty is awesome. They came out on time and informed us that if you see another ant or roach in the next 60 days we will come out for Free and perform another service!
Well, we saw a few ants wandering around 2 weeks later and they did come out for free and performed another service. Now , we are pest free. The people are friendly and enthusisatic.y.